I'm now a certified Codeable Expert!
3rd September 2020
I'm proud to share that after completing a trial, I've now become certified as an expert on Codeable.
What is Codeable?
In Codeable's own words, they are "Your hub of world-class experts for short-term, recurring, and full-time WordPress work."
Codeable is a platform aimed at matching expert WordPress freelancers with clients. It focuses on quality above all and is pretty unique in how it approaches projects.
There's no bidding (and so no race to the bottom). Clients are given one price, based on all of the estimates put forward.
Why should I work on Codeable?
There are two main reasons I'd recommend working on Codeable: the work and the community.
Codeable is a great pipeline of high-quality work, from vetted clients who understand the value of expertise. The estimate system means that there's never a race to the bottom on price, and as a result, everything's far more collaborative.
The platform handles invoicing, payments and any of the admin that so often eats into your time, letting you focus on the coding. No more invoicing!
The community is also somewhat unique. Everyone is an expert; They wouldn't have made it if they weren't. This results in a collaborative, supportive environment, where getting work feels more like a team effort than cut-throat competition.
I've already made a load of friends, learned from others as well as passed on my own knowledge, and found a place in a real community of equals.
If you're interested in getting involved, then you can start the process here. I look forward to seeing you there!
Why should I hire a developer from Codeable?
What if you're not a developer? If you've already read this far you might be wondering how any of this benefits you. Codeable have a great page explaining the main benefits, but I think there are a couple of things that make coming to Codeable a no-brainer.
First of all, quality: Only 2% of applicants make it onto the platform, meaning that everyone who approaches your project is an expert in WordPress development. We've all passed the rigorous vetting process, so you can be confident of an excellent result. Because there's no bidding process, you can go with the expert you think will do the best job, not just the one that's willing to work for the lowest rate.
The second advantage is peace of mind. Throughout the process both the expert and the client can call upon the Codeable support team if anything goes wrong, and all work done through Codeable comes with a 28 day bugfix warranty.
So why not try it? Click here to hire me through Codeable!
A new opportunity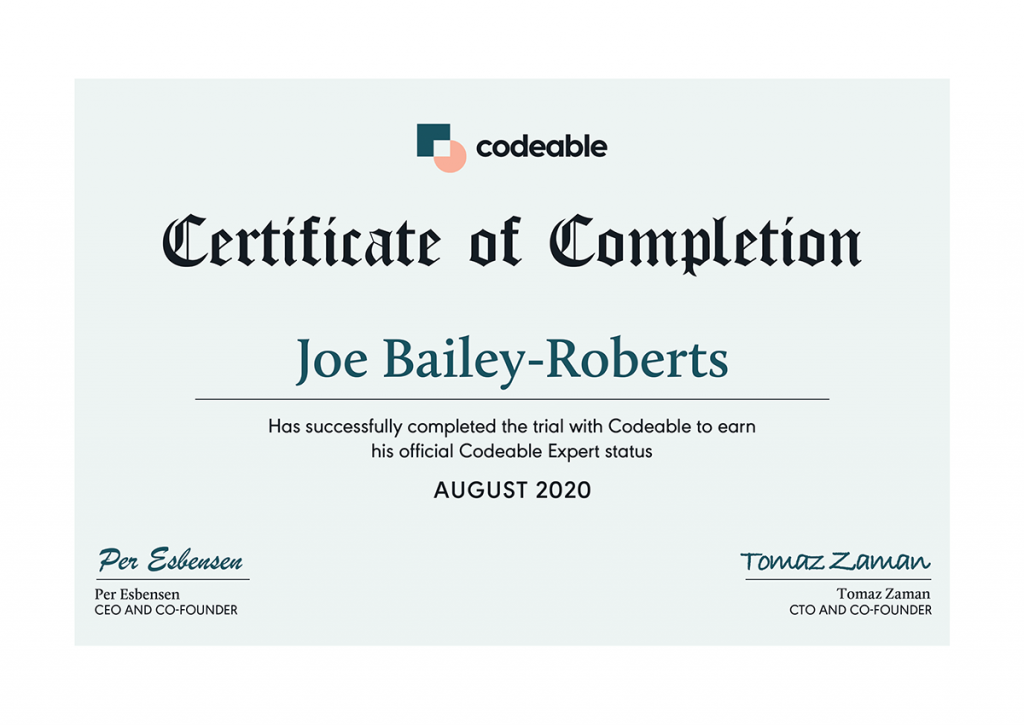 I'm really excited to be part of such a great community, and I look forward to seeing you there!
I'll be sharing a few of my experiences of the platform, as well as some tips and tricks as time goes on, so stay posted!
Thanks to https://www.graphicsfuel.com/ for the cover photo!